Personal Interests
Music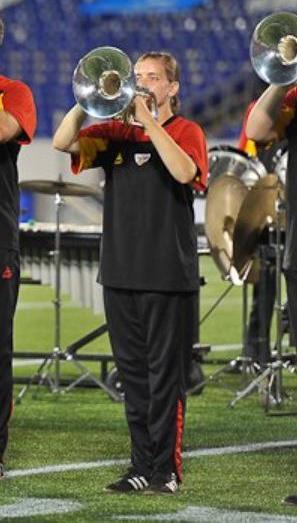 I have performed in musical ensembles since I was very young. For many years, I was very active in marching ensembles, from high school and college marching bands to drum and bugle corps. One of the highlights of my musical career was competing with the Star United Drum & Bugle Corps, a group that has competed in the Drum Corps Associates Mini-Corps Competition since 2006, placing first almost every year. I also performed with the Star of Indiana Alumni Corps for its 25th anniversary performance in 2010. Because of connections I formed in these and other marching groups, I spent several happy summers and falls working on the instructional staff for high school marching bands.
I am currently a member of the Ambassadors Big Band of Chapel Hill, NC. In the past, I've also played with the Durham Medical Orchestra, where I also served as Communications Chair for several years. I have taken lessons and classes with the Durham Jazz Workshop, and I hope to keep finding ways to grow as a musician.
Sewing and Crafting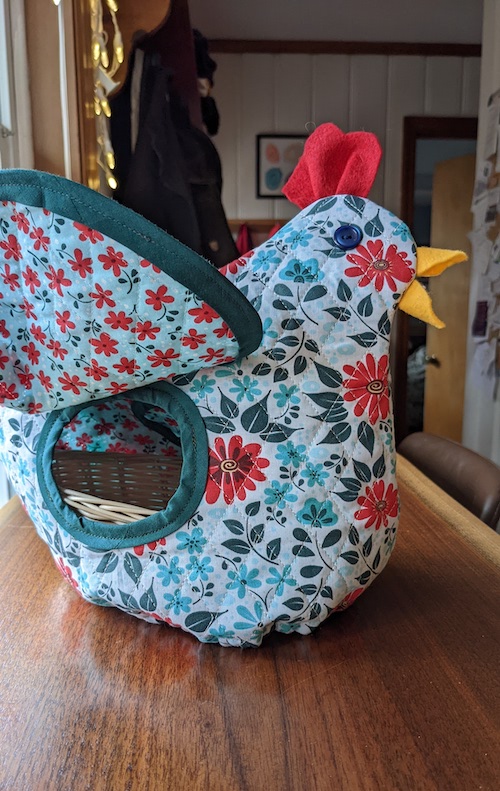 I learned how to use a sewing machine when I was quite young, and since the pandemic I've really enjoyed pursuing sewing projects as a creative outlet. My first major project in recent years was sewing custom fabric masks and table runners for my wedding in October 2020. I then transitioned to quilted, and I have made several bed-sized quilts, along with additional smaller projects like Christmas tree skirts and wall hangings.
One of my favorite sewing projects lately has been a quilted bread basket warmer in the shape of a chicken. My family had one growing up, and I've recently found a pattern that I like very well. I've even taken a couple of basket-making workshops to explore making both the bread basket and the quilted chicken.